Custom Creations of Mississippi
Custom Creations, Inc. of Mississippi is primarily a metalworks design and fabrication business. We also do any necessary concrete, stone, wood, or other work necessary to buIld and install the creations we make. We are committed to providing our customers with the highest quality in everything we do, including design work, fabrication and construction, and installation. We operate with total integrity and always try to give our customers excellent value for their money.
"Their work is exceptional, the service is great and the prices are competitive. I highly recommend them."

Randy Berg - Builder

I highly recommend Custom Creations for fast, high quality service.

Judy Wheatley - Judith Lee's

Quality construction of custom designed exterior features is hard to find. I depend on the Custom Creations staff to meet my needs.

Bill Heimer - Landscape Architect
Our Work
Here on this page, and in the menus above, we show you just a sampling of what we can build for you. We are a custom fabrication shop, producing elegant, high-quality decorative and functional fixtures for your home, your yard or property, or your business building. We can construct pretty much anything you can think of. Bring us an idea, a sketch, a photo of something you like, or even a concept you're not very clear on, and our designers will sit down with you and help you get exactly what you want. Here is a sampling of some of the hundreds of projects we have built already. Please feel free to browse these projects for ideas to use in your own project.
Courtyards
Sometimes you want your yard or courtyard area to be something special. We can do that for you. Look here for some ideas, or come talk to our designer. …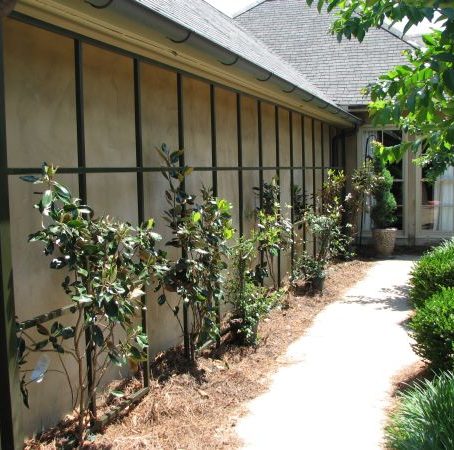 Exterior
There are a number of additional decorative and functional constructions that go outside a building that just don't fit anywhere else. Take a look here to see such items as footbridges, burglar bars, decorative support …
Fences
You can get a plain fence for your property, or you can get one that looks beautiful and greatly enhances the value. Check out the kinds of fence we can build for you, or bring …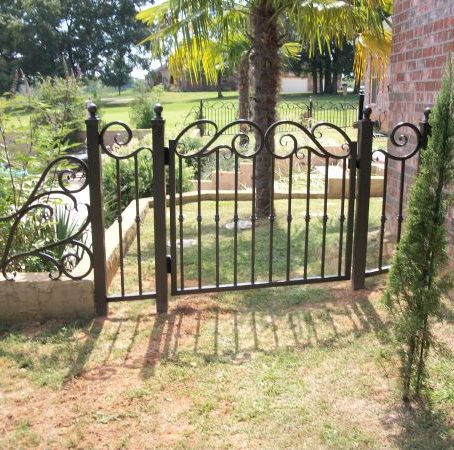 Gates
Some of the most important and most overlooked features of a protected area is the gates that provide access. They not only have to look good, they have to function properly for years, with minimum …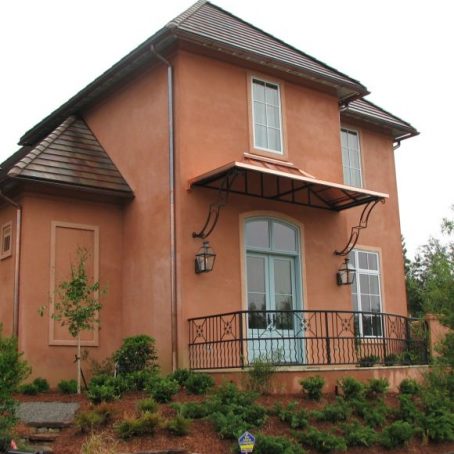 Awnings
You can give your house or building a great deal of extra class by installing stylish awnings. We make the best in awnings, and we are particularly proud of our COPPER Awnings! Take a look …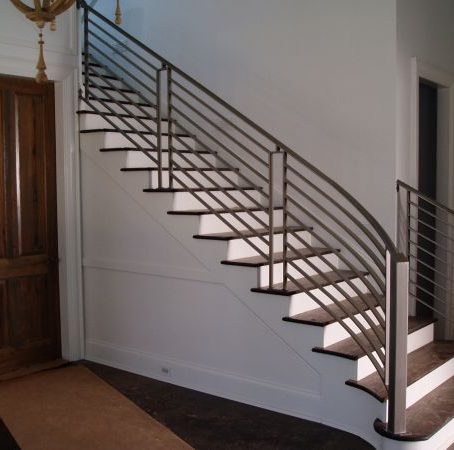 Handrails
Do you need a handrail for your balcony, mezzanine, or staircase? Check out this page to see some examples of the elegant work we do with handrails.
…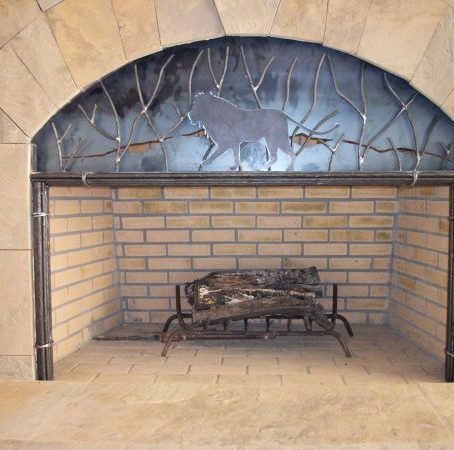 Interior
These products are special constructions for inside a business or residence. We can build wrought iron tables, chairs, and barstools, elegant firescreens, fireplace hoods, range hoods, and more.
…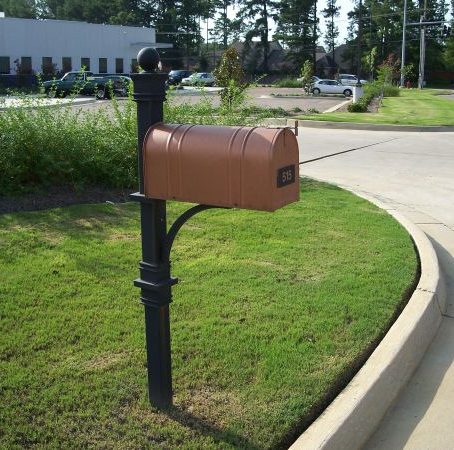 Mailboxes
One of the first things people notice about your home or business is the mailbox. Don't settle for a mundane mailbox from a big box store. See how our custom mailboxes can present a beautiful …
Street Signs
Frequently, private neighborhoods need nicer street signs than the city or county will provide. We can build special street signs for you in quantities of one or hundreds, that help give your neighborhood that extra …
"Their work is exceptional, the service is great and the prices are competitive. I highly recommend them."

Randy Berg - Builder

I highly recommend Custom Creations for fast, high quality service.

Judy Wheatley - Judith Lee's

Quality construction of custom designed exterior features is hard to find. I depend on the Custom Creations staff to meet my needs.

Bill Heimer - Landscape Architect